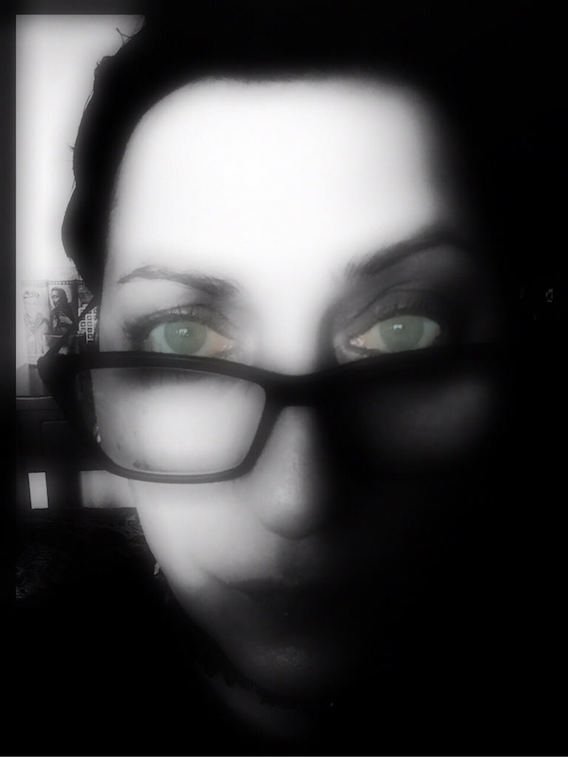 (scroll down for photos)
Born in Paris, raised in Tehran and Boston, Armineh Hovanissian is an iPhoneographer based in Los Angeles. She uses her smartphone to express her creativity which has made her one of the pioneers of the iPhoneography movement. Hovanissian exhibited her work in many countries and won many awards, including Honorable Mention in Mobile Photography Awards 2013 in Landscape category; 1st Zebra Awards ‐ GoPix Awards 2013 – Award Winning Artist; ipa International Awards 2013 – Honorable Mention Fine Art/Nude category; iPhoneography School – Winner Top 30 photos in 2013; Honorable Mention in Mobile Photography Awards 2014 in Portrait category; Mobile Photographer of the Year – Lumiere Photography Awards 2016, and many others.
"The daily life, the places, the nature and the people serve as an inspiration, and the fact that I have this tiny device in my hand, able to capture the things I see anytime, is incredible," says Armineh.
The woman with big green eyes spends around 10 hours a week on photography. Armineh has always been interested in this pictorial art, although years ago she couldn't afford to get into this expensive hobby. When the iPhone entered the market in 2007 she bought hers a year later and never stopped taking pictures. Now, 80% of her photos are taken with her iPhone.
Armineh is a spontaneous woman. While walking on the street, she notices something that inspires her, grabs her phone and snaps a picture. The big asset of her smartphone is its weight, almost like a feather in her pocket compared to the conventional photography equipment that professionals carry with them. "In recent years, the gap between iPhone photography and conventional photography has decreased. The lenses of the cell phone devices are becoming more sophisticated. I think the best camera is the one you have with you," says Armineh.
Her inspiration goes from a leaf on the ground to the sunrise, reflections, portraits, street photography, etc. She experiments with different genres: abstractivity while capturing parts of her own body, such as her face, hands or feet, as well as more literal representations of her subjects while snapping life moments, interaction between people or environment.
In the same way as there are purists of conventional photography, Armineh is a purist of the iPhoneography. She uses the huge variety of existing editing apps made specially for iPhones and iPads. She does not use programs such as Photoshop, created for conventional photographs. "When I do iPhoneography, I stick to the device. All the modifications are made with the apps on the phone. In my opinion, the use of Photoshop would be cheating," she claims.
Currently, she is working on a special project called "Elements of Vachag." The artist-master, Vachag Tersarkissian, allowed her to use parts of his paintings to mix and infuse them within her photos. She sees it "like an infusion of two worlds," her way to commend the artist.
Nowadays, more and more people switch to smartphones as a professional tool. Does that mean it is the end of conventional photography? Not for Armineh, who sees the cell phone just as a way to simplify the job.
The multi-award winning photographer has exhibited her work in the US, UK, Portugal and many other countries. Still, many "traditional photographers" reject this medium and do not take her seriously as a professional. "I am extremely proud to be one of the first members of this movement. I am honored to be a leading figure on the photography/art mobile scene," she concludes.
Source: Nouvelles d'Arménie, interview by Armineh Johannes.
Armineh Hovanissian's photogallery is available on Armineh-photography.com.
Ani Paitjan