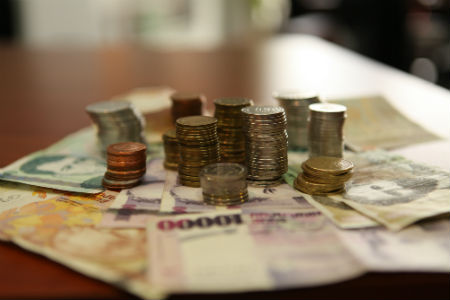 The Ministry of Finance and the State Revenue Committee of Armenia have issued a joint statement about the transfer of the accumulative pension fees.
In the statement the agencies affirm that according to Article 8.1 of the law on the accumulative pension system, employers as tax agents, are obliged to calculate and transfer the accumulative pension fees. Accumulative pension fees have to be transferred to the Ministry of Finance's special treasury account. The final deadline of transfers for January was February 19.
The Constitutional Court had suspended Articles 76 and 86.3 of the law on the accumulative pension system until March 28 when their final ruling on the matter is expected.
Those citizens born after 1974 will be incorporated into the new pension plan. Those who are to be part of the new pension plan will have to accumulate their pension in a pension fund which will be managed through designated fund administrators.
Those citizens who earn a salary less than 500,000 AMD will accumulate their pension with a 5 percent deduction of their salary. The government in turn will transfer another five percent. For those citizens who earn a salary more than 500,000 AMD the government will transfer a maximum of 25,000 AMD, if there's a shortfall to reach the 5 percent threshold, then the employee's wage will be further deducted. When the government and the citizens who earn more than 500,000 AMD accumulate an amount that constitutes 10% of the citizen's salary then that will be how much he/she will accumulate in his/her pension fund every month.
Protests were organized on February 10 against the mandatory pension wage deductions by workers of the South Caucasus Railway and of the Alexander Spendiaryan National Opera and Ballet Academy Theater. On February 12 protests were organized by employees of the Karen Demirchyan Yerevan Metropolitan Subway System, on February 13 by the employees of the Electric Networks of Armenia and on February 19 by the employees of Armenia's Metsamor Nuclear Power Plant.