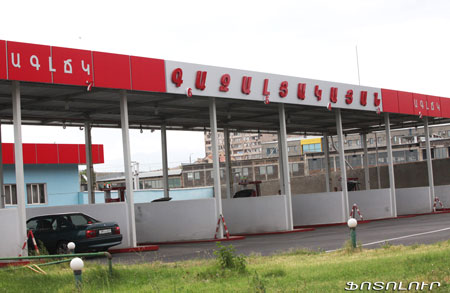 Vahan Badasyan, an Independent Member of Parliament of the Nagorno-Karabakh Republic has organized a petition to demand a reduction of gas prices in the Republic. In an interview with Civilnet, Badasyan noted that Armenia and Nagorno-Karabagh both buy gas for the same price from Armrusgasprom. However, in Artsakh gas is twice the cost and of lower quality than in Armenia.
"If with the same amount of gas, cars can drive up to 200 km in Armenia, then in Artsakh they can only drive up to 150 km," noted Badasyan. He said that the price of gas at filling stations in Artsakh is 290 AMD for one cubic meter of gas, but in Armenia the price ranges from 170 to 200 AMD. Badasyan said that he has raised this issue for the past four years, however, "no adequate solution has been given to this problem and the government is not taking any steps towards fixing it."
The parliamentarian noted that "in Stepanakert gas stations work in surplus and in the regions gas stations are monopolies." He added that owners of gas stations "have close connections with those in power and are working in surplus at the expense of the population."
The petition will commence on February 13. Vahan Badasyan expects concerned drivers and citizens to actively participate.