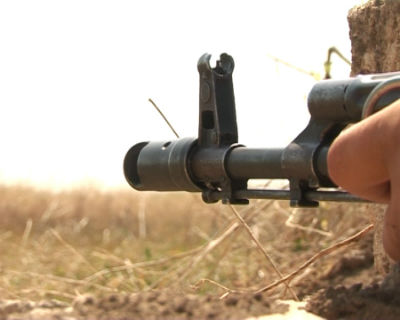 The spokesperson of the Ministry of Defense of Armenia, Artsrun Hovhannisyan, told Civilnet that since the opening of the Sochi Winter Olympic Games on February 7, Azerbaijan has been violating the "Olympic Ceasefire" regime.
According to Hovhannisyan there have been irregular gunfire from the Azerbaijani side to which the Armenian side, as a rule, has not been responding to.
The spokesman of the Armenian Defense Ministry noted that Azerbaijan has violated the ceasefire "in the last couple of days without exception." On February 7, Azerbaijan's Defense Ministry said that an Azerbaijani soldier was killed on the Line of Contact.
OSCE Minsk Group US Co-Chair James Warlick had tweeted that the presidents of Armenia and Azerbaijan had agreed to respect the ceasefire regime on the Line of Contact between the two countries especially during the Sochi Olympic Games.