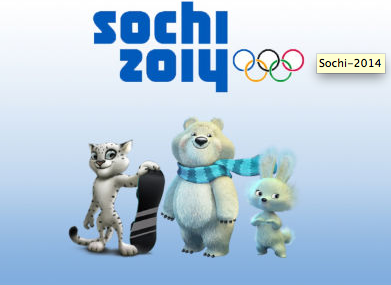 The Presidents of Armenia and Azerbaijan have agreed to respect the ceasefire along the Line of Contact taking into consideration the upcoming 2014 Winter Olympic Games in Sochi. OSCE Minsk Group US Co-Chair James Warlick tweeted about this on his Twitter page today: "Good news. The Presidents of Armenia and Azerbaijan re-committed to respecting the Nagorno-Karabagh ceasefire especially during Olympics. #peace."
On February 6, the Russian Ministry of Foreign Affairs made a statement calling all participants of armed conflicts around the world for an "Olympian Ceasefire" during the Sochi Olympic Games.
In one of his earlier tweets, Warlick wrote, "No date yet for summit, but Armenia's President emphasized continued dialogue towards peace in Nagorno-Karabakh. Good talks in Yerevan."
On February 5 the OSCE Minsk Group Co-Chairs, Ambassadors Igor Popov of the Russian Federation, Jacques Faure of France, and James Warlick of the United States of America and the Personal Representative of the OSCE Chairperson-in-Office, Ambassador Andrzej Kasprzyk were in Yerevan. They met with Minister of Foreign Affairs Edward Nalbandyan and President Serzh Sargsyan. During their talks the Co-Chairs reiterated their concern over the escalation of ceasefire violations on the Line of Contact between Azerbaijan and Armenia and Nagorno-Karabagh, concerned that it will impact the progress of future negotiations. Before coming to Yerevan, the co-chairs were in Azerbaijan.
On February 6, the OSCE issued a statement about the Minsk Group's visit to the region. In the statement, it says, "In their talks, the Co-Chairs reiterated their deep concern over the recent escalation on the Line of Contact and the border, and called on the sides to exercise restraint in their actions and rhetoric. The sides stated their intention to strengthen observance of the ceasefire and avoid further escalation, particularly in light of the upcoming Olympic Games in Sochi."
In the weeks ahead, the Co-Chairs plan on continuing consultations with the sides in the conflict, in preparation for high level meetings.