By Karen Harutyunyan, CivilNet's Editor-In-Chief
The above photo is from Tigranashen (Kyarki), one of Soviet Azerbaijan's three enclaves inside Armenia, located in the western Ararat region, near Nakhichevan. Armenia's major interstate road to Syunik, Artsakh and Iran passes through Tigranashen. Armenia's other main interstate road, which goes to Georgia, passes through Voskepar, another Soviet Azerbaijani enclave inside Armenia.
Armenian authorities have not ruled out that in the process of demarcating and delimiting borders, Azerbaijani enclaves inside Armenia and the Armenian enclave inside Azerbaijan will be exchanged.
"If that happens, we will also get Artsvashen back․" – Armen Grigoryan, Head of Armenia's Security Council.
"Armenia also has an enclave inside Azerbaijan, Artsvashen, which must be exchanged." – Prime Minister Nikol Pashinyan
For Armenia, the three former Azerbaijani enclaves under its control have a much larger strategic importance than Artsvashen. Yerevan must formulate a clear position that the exchange of enclaves will not lead towards peaceful coexistence between Armenians and Azerbaijanis. There are political, historical and legal bases for advancing that position during any future negotiations.
For one, the enclaves emerged within the administrative borders of the Soviet Union, by the decision of its central leadership in Moscow. The governance of ethnic Armenians and ethnic Azerbaijani areas, right or wrong, stemmed from the realities of that time.
After the independence of Armenia and Azerbaijan and the changes in the ethnic composition of these territories, their exchange has no political or economic explanation for the two countries, it will cause more problems than it will solve. And those problems will be many – security, new borders, transportation to and from territories.
If, however, the enclaves are exchanged, it is highly unlikely that any population will return there. It is more likely that they will turn into military islands and create security issues for both sides. The three Soviet Azerbaijani enclaves are almost equal in size to Armenian Artsvashen enclave in Azerbaijan. Thus, in purely territorial terms, the parties can agree to keep the status quo.
Furthermore, modern Azerbaijan has declared itself not the successor of Soviet Azerbaijan, but the successor of the first Republic of Azerbaijan (1918-1920), but these territorial changes took place during the Soviet period.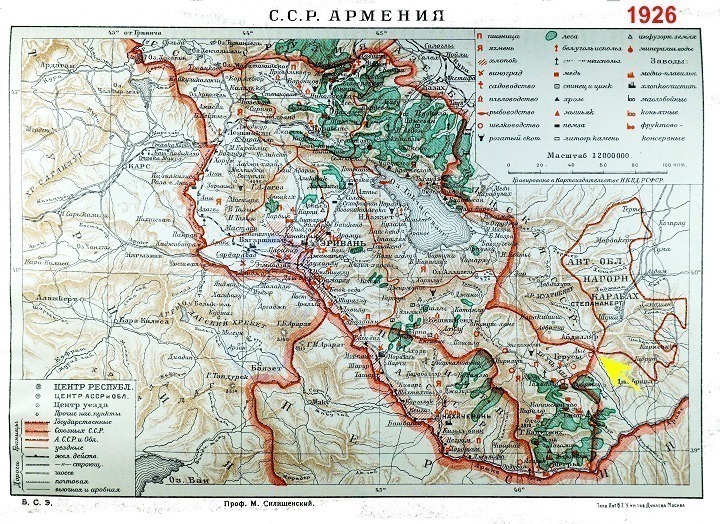 Yes, Armenia lost the war and has been weakened. However, this should be cause to push even more towards aggressive diplomacy, to formulate clear and perceptible positions for the international community. Armenia's government should not give in to Azerbaijan's pressures. After all, this is not an issue so large that it could lead to war.
Baku will be using every effort to connect the issues it has with Armenia – border demarcation, enclaves – to Karabakh's demand for self-determination. Armenia's foremost problem is to keep these issues separate. By signing any demarcation agreement, Armenia should only recognize its mutual border with Azerbaijan. The question of Karabakh's self-determination and the international legitimacy of the Nagorno Karabakh Autonomous Oblast (NKAO) borders must be excluded from any agreement.
Read the article in Armenian.