The Wine Incubation Project is a vivid example of successful cooperation between two programmes operating in the field of sustainable economic development and employment promotion – Economic and Social Participation of Vulnerable Displaced and Local Populations in the South Caucasus (EPIC) and Private Sector Development and Technical Vocational Education and Training in the South Caucasus (PSD TVET). The programmes are implemented by Deutsche Gesellschaft für Internationale Zusammenarbeit (GIZ) GmbH on behalf of the Federal Ministry for Economic Cooperation and Development (BMZ).
Thus, the aim of the Wine Incubation Project is to create new opportunities for persons displaced from Syria and local women in the wine sector․ As a result of the project, 6 new Syrian Armenian and female winemakers have entered the local wine market. Below is the story of Siranush Altunyan.
"Wine Incubation Project gave new breath to my life – an opportunity to study again, get to know new people and make new friends".
Siranush Altunyan is the Head of Chair of Food Security and Hygiene at Armenian National Agrarian University. As a child, she dreamed about becoming a doctor. However, she made another dream come true, by becoming a food security expert. Over the past year, she has been pursuing her new dream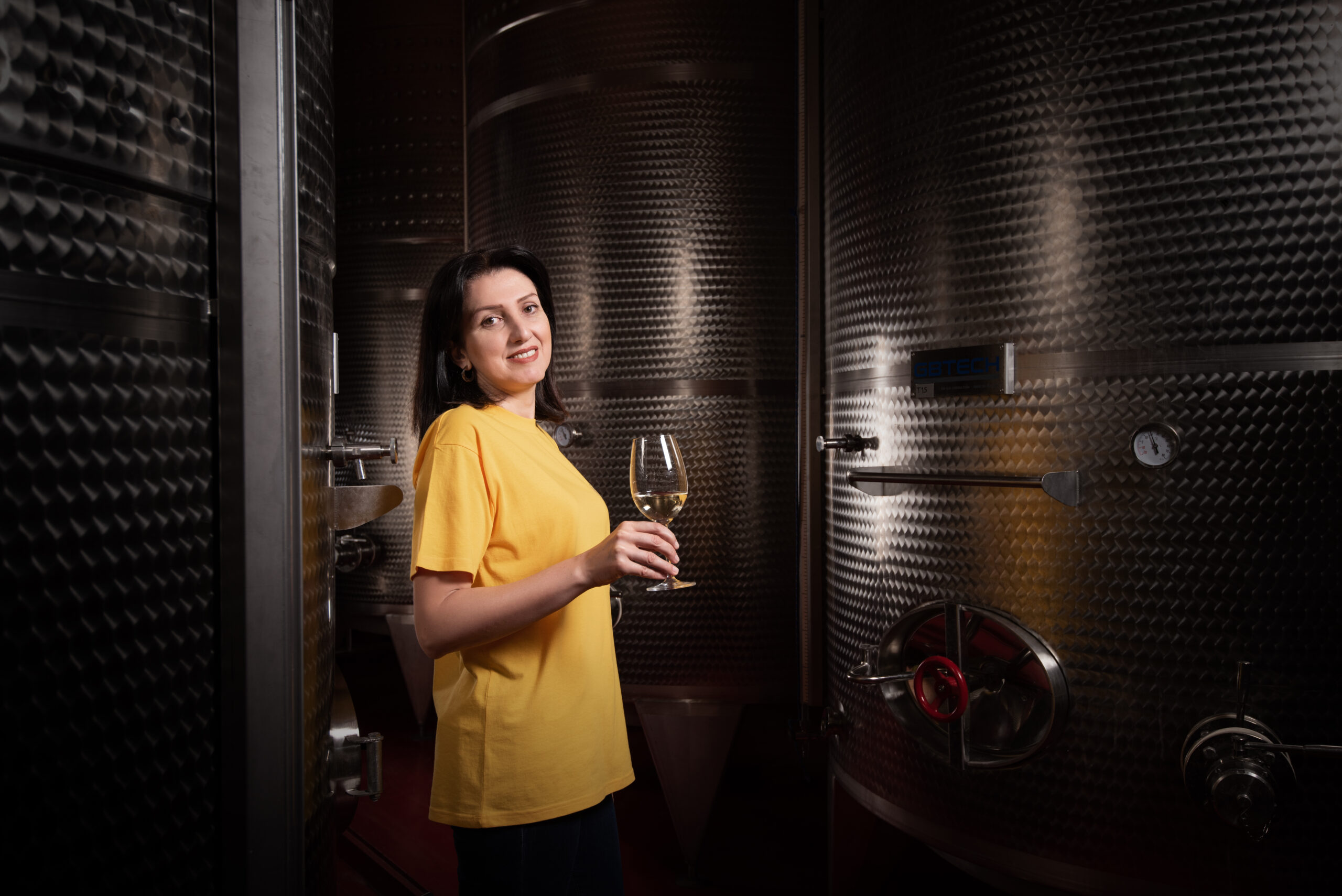 "Zaruhi Muradyan (edit.- Director of Vine and Wine Foundation of Armenia) has big contribution in my love for wine.When I met her in 2009 I realised that women could also love alcoholic drinks, produce them and contribute to the field" , says Siranush.
So, Siranush decided to apply for the intensive winemaking course announced and organised by GIZ. Though she's married, has two adult children and busy life, she decided to try herself in this field as well, of course, with the family's support. According to her, while applying she didn't hope to be selected as a participant.
"As I'm not a winemaker by profession I thought perhaps I wouldn't be selected. However, during the interview they got convinced of my great motivation and desire to study and create", notes Siranush.
Teaching the subject Food Expertise and Security" at the university she already had theoretical knowledge of winemaking. She even produced a small batch of wines at home, but the course indeed opened up new horizons for her.
"Within this project, I got a great chance to dive deeper in winemaking. Talking to competent professionals, I made big discoveries for myself in the field which is a big achievement in life and work. Even if I hadn't passed on to the very incubation phase and had taken only the course I would have still been happy for myself as I acquired knowledge I use now during my lectures. It helps me a lot as I only knew about these things from books, but contacting to winemakers added to my skillset", she notes.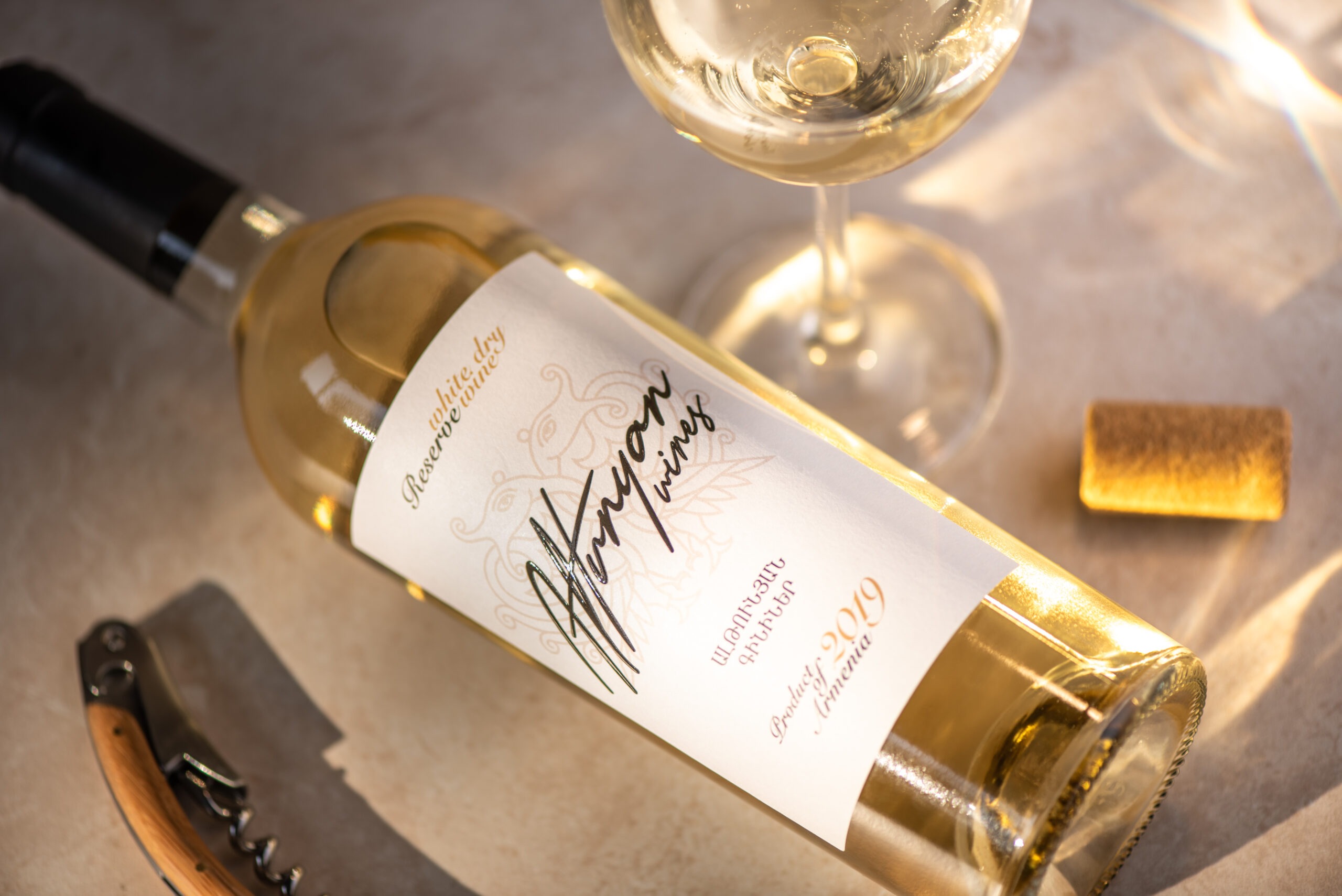 Receiving high marks at the training phase, Siranush got the opportunity to put these skills and knowledge into practice to produce her own wine and start a business.
"I could never imagine to be taking so many steps in this field as the incubation project was a surprise. The organisation did a lot for us to enter the field and establish our businesses. There are still a lot of issues and facing each of them I think that a science person seems to be not that compatible with business. However, a lot of good, supportive specialists stand by us and they support us", highlights Siranush.
Though Siranush desired to produce red dry wine, she picked white dry wine at random. It's produced of Kangun variety and is aged in a barrel,
and will enter the market with "Altunyan Wines" trademark.
"I decided to name the wine by our family's surname as we want to enlarge our business and rev up production scale in future. We are also willing to have our own vineyards", notes Siranush. Though none of their family members were winemakers her desire is to take the first step and start their small enterprise.
The label of the wine is modest, designed in a classical style, without excessive elements except for the images of birds from Armenian miniature tradition which symbolises purity and simplicity.
Both Siranush and her family members are looking forward to the first batch of wines to enter the market. They are going to invest the revenue from 500 bottles of wines produced within the project in production of a new batch and further enlargement of the business.
"We want to cultivate the raw material with our hands as when you start your job and control from the very field you become fully responsible for your job. If you do your job with love the result makes both you and consumer happy. As for winemaking, my love for this field is daily growing", concludes Siranush.