By Mark Dovich
"You can see for yourself that there is water everywhere here, there are springs everywhere. The amount of annual rainfall is high, and it creates very favorable conditions for creating a forest here that is like a natural one," said Lilith Martirosyan, green hillsides rising behind her and a fast-moving creek swirling below.
If Martirosyan and her team at My Forest Armenia, a nonprofit working to restore Armenia's forests, have their way, the area will soon be home to one of the most ambitious reforestation efforts the country has seen.
CivilNet's team traveled last month with Martirosyan, the organization's deputy director, and several of her coworkers to the Bazum mountain range in northern Armenia's Lori region to look at what one day might be a forest.
If its plans are approved by the government, My Forest Armenia will turn about 1,400 hectares of land — equal to about 2,600 football fields — in the Bazum range into forest. It estimates the area could one day host 3.5 million trees, an undertaking that could take up a decade to realize.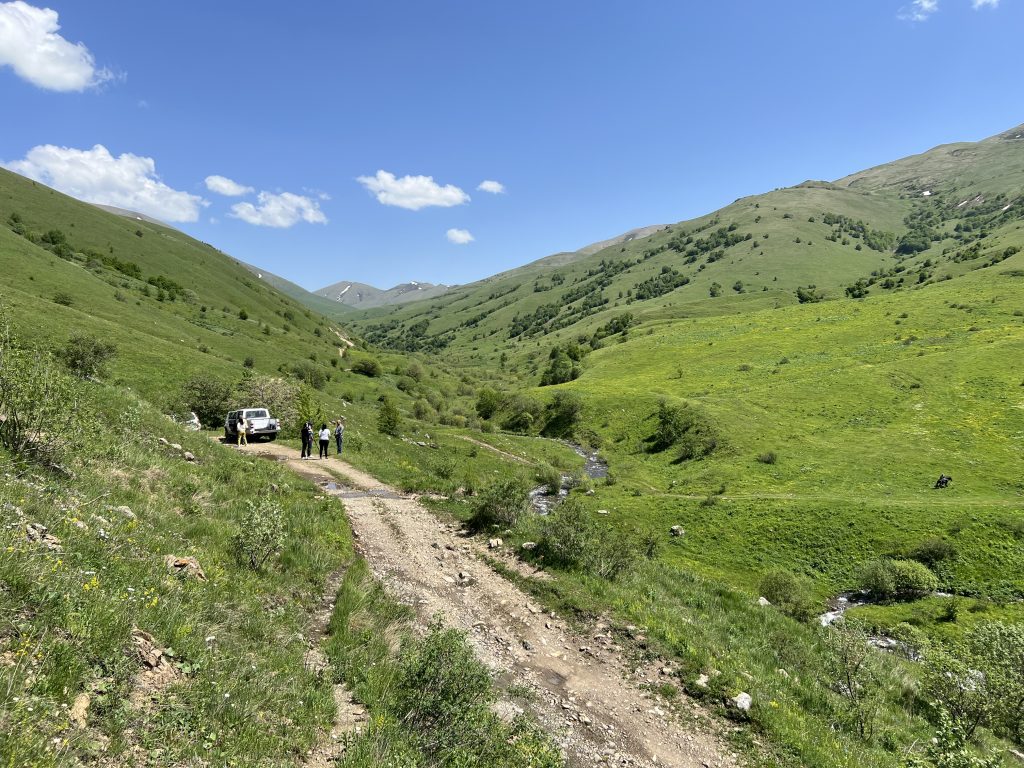 "Establishing a forest is rather complicated, long-term, and difficult work," explained Vahe Martirosyan, the organization's operational director.
Reforestation projects typically involve carefully selecting a biodiverse mix of plant species, rearing healthy seedlings, preparing the ground, and planting and watering the seedlings, followed by years of monitoring and maintenance.
Since its founding in 2019, My Forest Armenia has planted over 400,000 trees in northern Armenia's Lori and Tavush regions in projects aimed at combating desertification and mitigating the impacts of the climate crisis.
Armenia's forest cover has declined dramatically in the last three decades. In the early 1990s, Armenia lost access to natural gas imports as the result of a devastating economic blockade imposed by Azerbaijan during the first Karabakh war.
The sudden loss of access to natural gas, exacerbated by a series of uncharacteristically cold winters, led to wide-scale deforestation, as Armenians resorted to cutting down trees in large numbers to heat their homes. The United Nations estimates that Armenia lost nearly a quarter of its forests between 1990 and 2010.
Today, only about 12% of Armenia's lands are forests, according to UN figures, making Armenia the least forested country in the Caucasus region. Concerns are now growing in the country about accelerating desertification in once-lush areas.
Also watch (in Armenian): Forests against desertification in Armenia
CivilNet's team also visited the village of Sarahart, which borders the tract in the Bazum range where My Forest Armenia plans to plant trees. Every Sarahart resident CivilNet talked to expressed support for the reforestation project.
"If the community and the people agree (to the project), we are also keen on it," said Henrik Igitkhanyan, the chief specialist and land surveyor at the municipality of Spitak, a nearby town. "There is no doubt, if people plant a forest, which in turn creates oxygen, creates jobs, creates a green area, that is a big deal for our region."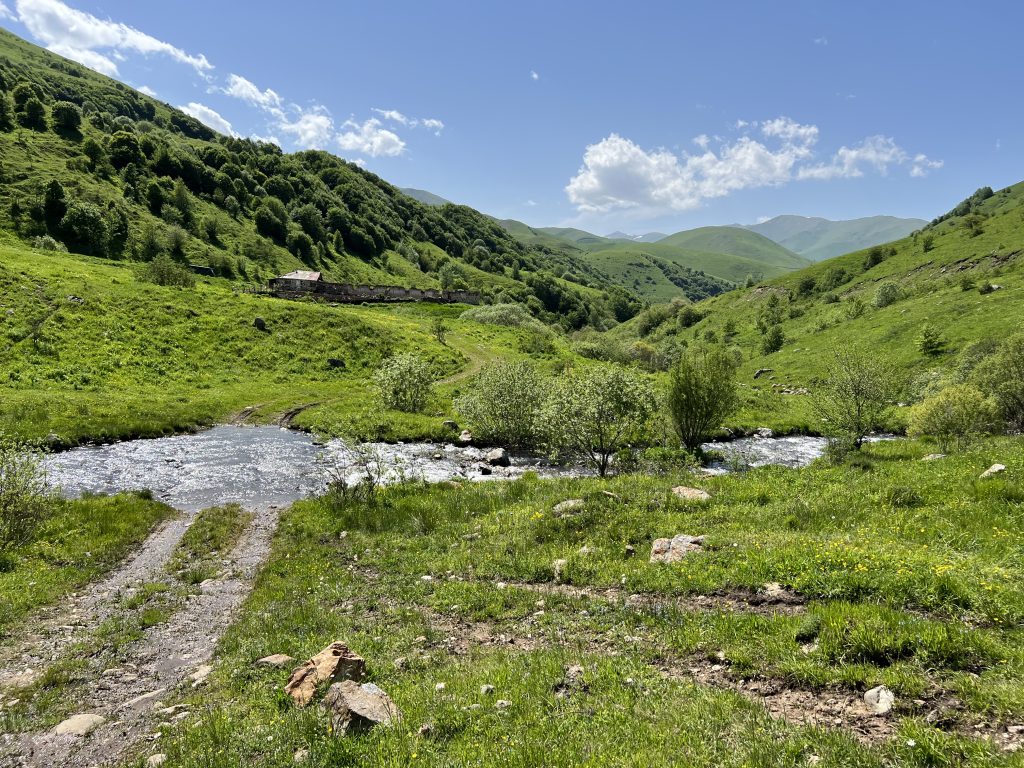 My Forest Armenia hires residents in communities near reforestation sites to work in seedling nurseries and during planting season. They have so far created nearly 150 jobs in parts of rural Armenia where unemployment remains stubbornly high.
Spitak municipality must now greenlight the Bazum forest project before work can begin.
With additional reporting by Zhanna Avagyan