By Emilio Luciano Cricchio
Mariam Nikuradze, the co-founder and director of OC Media, spoke to CivilNet about the Georgian government's proposal to create a registry of "foreign agents," including foreign-funded non-governmental organizations. The bill has sparked fierce criticism both inside and outside of Georgia, with many observers warning the law could derail the country's long-standing efforts to join the European Union. The interview below has been lightly edited for clarity where necessary.
Q: First off, can you explain what this proposed draft law entails? Why is it being so heavily criticized, and why is it being described as a "Russian law?"
A: There are two drafts at the parliament right now, two versions of this law. They are quite similar, but the newer one is stricter than the initial draft because it applies to individuals as well, and instead of the Justice Ministry, the Prosecutor's Office will be entitled to conduct the monitoring. Those drafts target all NGOs and media outlets that receive funding from the West, specifically if the funding is more than 20%. In any such case, they will be obliged to register as foreign agents. It also means that either the Justice Ministry or the Prosecutor's Office (depending on which draft is adopted) will be entitled to monitor these organizations twice a year.
It is not clear what kind of monitoring we are talking about, and it can be widely interpreted. It also says that any person who registers an organization will also have to submit all their personal information and account information, including outside the organization they are registering.
It is compared to the Russian law, because in its current form, this draft is very similar to how Russia first adopted its own law on foreign agents [in 2012]. Over the years it became tighter, to the point that these organizations had to shut down and flee Russia.
The main argument that authors of the law, as well as the ruling party MPs, have to support this draft is "transparency," that society has the right to know how these organizations are being funded. However most of them, including our organization, are already transparent. You can find who funds us on our website, and also all of us are obliged to present financial information to the government at the end of the year. They already know how we are funded, by whom and what activities we carry out. And so, what remains is this status of "foreign agent," which has extremely negative connotations in a country like Georgia, and I am sure in Armenia too. [The term "foreign agent" carries highly negative, Stalinist connotations in many former Soviet countries.] It will spoil the image of all these media outlets and organizations and marginalize them.
Q: If enacted, what would the law tangibly mean? What sort of NGOs and individuals could be impacted?
A: Any independent media outlet in Georgia that I can think of at the moment is funded by Western donors. If you want to be independent in our country, that's practically the only way, because the advertising market is polarized, they are not really interested in small organizations and reader revenue is something still very new for us. It is impossible to be self-sufficient with that, which is why we rely on donors. Then there are human rights organizations and activists from the civil society, also heavily donor funded, like the Shame Movement, the biggest movement in recent years. They are one of the main targets (as it was directly stated by the Georgian Dream officials). There are also many others like Transparency International Georgia, the Georgian Young Lawyers Association, etc. All of them will be impacted, and so will OC Media. The vast majority of our funding comes from foreign donors.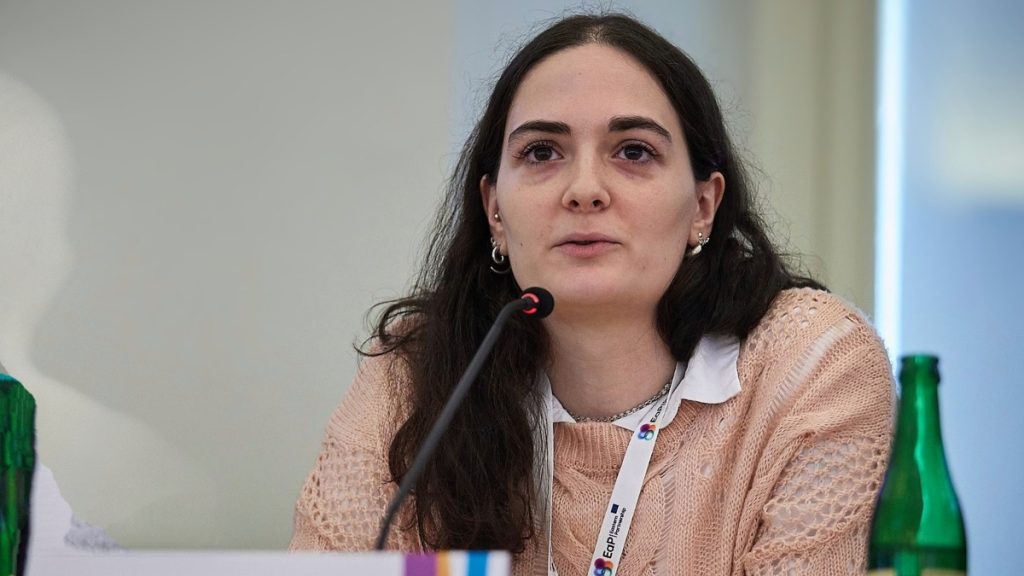 Q: The proposal has been criticized in all sorts of circles. Even Georgian President Salome Zourabichvili said she would veto any such law, even though I should note that parliament could override her veto. How determined is Prime Minister Irakli Gharibashvili's government to get this law passed, and do you think they will be successful?
A: Georgian Dream has enough seats to override President Zourabichvili's vetoes. They've successfully done this before. I can't 100% tell you know if they are actually determined to adopt it, but so far where we are at, I am convinced that they want to adopt it unless there will be some great pressure, both locally and internationally. So yes, if they want to do it, they can do it.
Q: What would all this mean for Georgia's democracy which has been in the spotlight in recent years for what many analysts have described as a significant backslide? Is this law very much to do with that?
A: Absolutely, this is probably one of the worst developments that has happened in Georgia in the past few years, but there were many more: the pogroms of July 5, 2021, when 56 journalists were injured in a single day, and the organizers of that violence never were punished; the arrest of Nika Gvaramia, the director of the biggest opposition TV channel, Mtavari TV, a week before Georgia was supposed to receive the answer to its EU candidacy application [in May 2022]; failed judiciary reform; controversial amendments to the law on broadcasting; and many more, these are just a few things that came to my mind. But lately it feels like every day we hear something controversial from the ruling party and the government, with each decision they make and each statement they make. Georgia's foreign policy completely shifted in February 2022, and it took a very anti-Western course. It is very favorable to Russia now, and it has its "fruit" too, as Russia has started talking about restoring direct flights, restoring diplomatic relations and so on.
Q: What is the Georgian public's reaction to this all? Is public opinion palpably against this law, or is there little reaction?
A: Let me put it this way: The Georgian public is very pro-Western,and they were frustrated when the EU refused to grant us candidacy status [in June 2022], and we've seen the biggest protests after this that we've seen in the past few decades. I don't think we will see large-scale protests over this specific law because it's very technical for an ordinary citizen. They don't think it directly affects them, and they don't realise why it is dangerous for Georgian democracy. But the Georgian public has repeatedly made it clear that they want to be part of the EU and that they don't want Georgia to take a pro-Russian course, by large-scale protests and in the polls as well. The draft law on foreign agents doesn't align with the pro-Western course.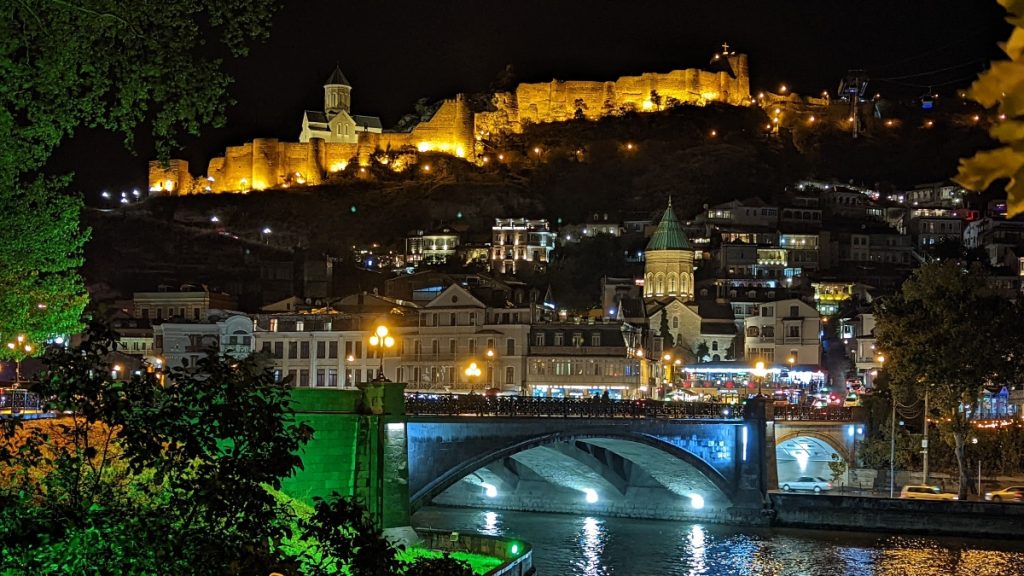 Q: Your media outlet, along with more than 60 others, has declared that they will not comply with the law if it is adopted. Can you explain what that means?
A: It means that if the draft is adopted, OC Media and all the other signatory media outlets refuse to register in this registry of foreign agents. If the first draft is adopted, it may mean that all of us will be fined, and then fined again if we don't register. If the second draft is adopted, it may mean that some people may go to jail, like myself, being a director. I hope we will not get to this and the draft will not actually be adopted. At the same time, lawyers and activists plan to take it to the European Court of Human Rights in Strasbourg to halt enforcement of the law before the courts rule on its constitutionality. It is a bit early to talk about these prospects, but this is where we are at for the moment.
Q: The Georgian government portrays itself as pro-Western. However, even U.S. State Department spokesperson Ned Price has criticized the draft law. How could this all affect Georgia's relationship with the EU, NATO and the West?
A: I think if Georgia continues the course they have taken in the past year, it will not end well for our Euro-Atlantic future, but I don't want to speculate what kind of decisions the West can take in such a case.
Q: Is this perhaps a ploy to ensure Moscow's ire is not directed at Tbilisi? Since the full-scale invasion of Ukraine, Georgia has been careful to not antagonize Russia. There is this attitude that "Georgia could be next" or Georgia could become a "second front." Is there an understanding that certain moves by Gharibashvili's government could protect Georgia from future conflict?
A: There was never any evidence that such a scenario would take place. Currently, the government policy is entirely built on this rhetoric that Ukraine, together with the West, wants to drag Georgia into war and open a second front, but Western leaders andUkraine have made numerous statements that it is no one's intention. As for Russia, I don't think it has time for the South Caucasus at all, and we see evidence for this in the Armenia-Azerbaijan conflict, including the September clashes and the Lachin corridor blockade. I think Georgia had a unique chance to get closer to the EU in the past year and yet, with enormous efforts by the Georgian Dream government, we've somehow never been so far from it. Unfortunately, I have very little hope that Georgia will receive EU candidate status by the end of the year, especially if we adopt the law on foreign agents.