By Emil Sanamyan
In three years as president Donald Trump has had three chiefs of staff, one of the many indications of his administration's volatility. In Russia, Vladimir Putin has had half a dozen different chiefs of staff since coming to power 19 years ago. In Armenia, Robert Kocharyan had four different chiefs of staff, as did Serzh Sargsyan. In Azerbaijan, the same person – Ramiz Mehdiyev – has been the chief of staff for almost quarter of a century under both Heydar Aliyev and Ilham Aliyev.
On October 23, Mehdiyev, now 81 years old, was dismissed from his position. On the same day, he was awarded the Order of Heydar Aliyev – only the second Azerbaijani politician after Ilham Aliyev to receive the honor – and appointed president of National Academy of Sciences. The law on national security council was amended to make Mehdiyev its member, independent of a position he occupies.
What happened is not merely an honorable retirement, however. Last week, Aliyev attacked unnamed officials within the government who allegedly undermined his efforts to reform the country. While no names were mentioned, it was clear that Aliyev had Mehdiyev in mind.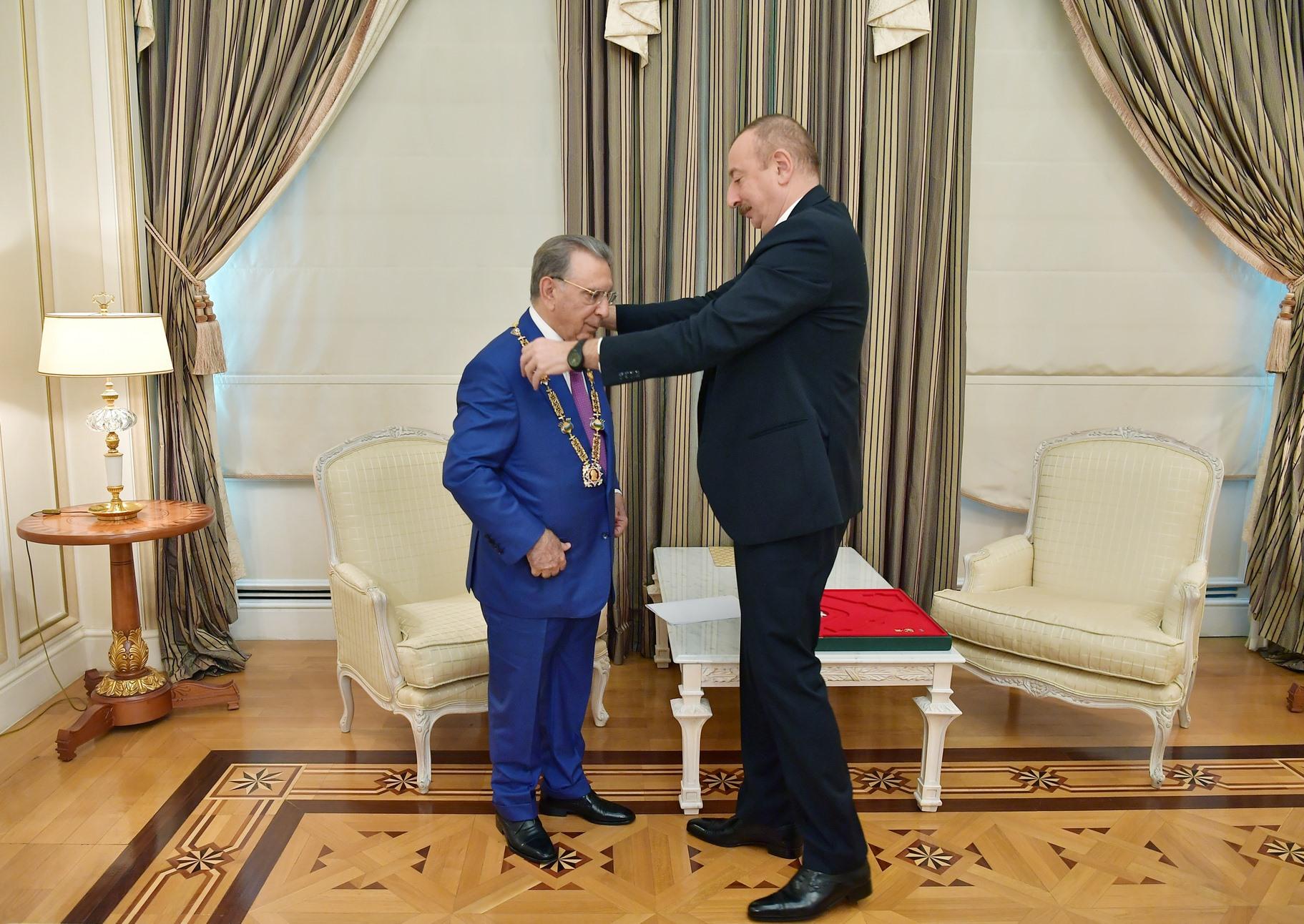 "Some members of government are blackmailed by other members of government," Aliyev claimed. "If people think we will tolerate this, they are mistaken." The same day that he sacked his chief of staff, Aliyev promoted one of his young cadres Mikail Jabbarov – previously attacked by Mehdiyev for alleged incompetence – to command a newly-expanded economics portfolio.
In his role as chief of staff, Mehdiyev played a key role in domestic appointments, deciding who gets into Milli Majlis (local quasi-parliament), relying heavily on natives of Nakhichevan and Armenia, from where nearly all of Azerbaijan's senior officials hail. He was also liaison with Russia and China and the country's ideologue-in-chief of the regime that increasingly leaned in favor of anti-Western messaging, accusing critics of Azerbaijan's regime of collusion with Armenia.
The move against Mehdiyev comes after decade and a half of see-saw action that pitted appointees close to Ilham Aliyev and his wife Mehriban against senior officials he inherited from his father. In the past several years Mehdiyev appeared to have Aliyevs on the defensive, particularly with the sacking of two state security chiefs Eldar Mahmudov and Medet Guliyev. Aliyev countered by appointing his wife as first vice president and most recently his long-time economics aide Ali Asadov as prime minister.
It remains to be seen if following Mehdiyev's removal he might be succeeded by one of his aides, or if Aliyev might abandon the long-time game of Baku-style checks and balances in favor of more centralized power vertical. What is clear is that the removal of chief of presidential administration is the biggest domestic political change in Azerbaijan since Ilham Aliyev succeeded his father 16 years ago.
The change is likely happening now for two reasons, both of them are likely related to events in Armenia. Continuing efforts by Nikol Pashinyan to consolidate power and subordinate the remaining official offices, such as the courts, under his control is an opportune time for Ilham Aliyev to do the same in Azerbaijan. There may be particular urgency related to unconfirmed but persistent rumors about Aliyev's health that may be the reason for his long absences earlier this year.
Secondly, events in Armenia continue to have a slow but stead spillover effect in Azerbaijan, which is overdue for political change. Opposition-led protests last weekend and last January have had the energy they lacked for many years. This followed a public outcry in support of attempted assassination of the mayor of Ganja. Aliyev's reaction has been to both accelerate crackdowns and raise salaries across the board.  Removal of someone long seen as the country's second most influential figure is an opportunity to blame the stagnant economy and many injustices on the old guard, justifying Ilham Aliyev's continued rule as an attempt of a "revolution" from above.
Emil Sanamyan is the editor of the USC Institute of Armenian Studies Focus on Karabakh platform