By Gevorg Tosunyan
On November 9, the leaders of Armenia, Russia and Azerbaijan signed a trilateral statement, which effectively ended the 44-day war in Nagorno Karabakh.
Hours before the signing of this statement, 17 opposition forces in Armenia demanded the resignation of Prime Minister Nikol Pashinyan. This group included the second largest party in parliament, Prosperous Armenia, as well the former ruling Republican Party that was overthrown in 2018, and the ARF Dashnaktsutyun. Only one party of the 16 holds seats in the current parliament.
To this day, the group, which now consists of 16 parties, continues organizing protests, mainly in the country's capital Yerevan. The opposition holds rallies and closes major streets, using the same methods that Pashinyan himself and his supporters used during the 2018 "Velvet Revolution".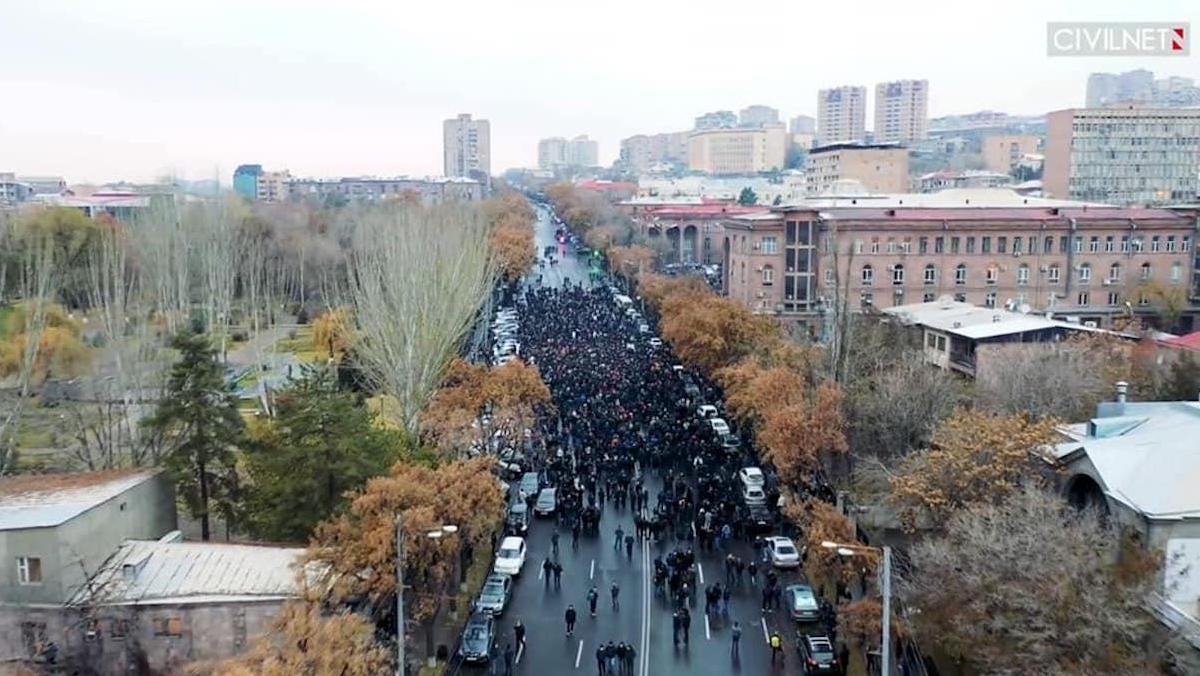 The demonstrations, however, remain relatively small. And those who speak from the podium during the rallies express their surprise at people's unwillingness to come out to the streets for a cause that is of vital national importance.
They accuse the public of not realizing the seriousness of the moment and passively supporting the prime minister.
The fact that the opposition has been unable to attract large masses can be explained by the following circumstances․
1. Many who in fact support the prime minister's resignation do not wish to be affiliated with the leadership of the street protests, they distrust those leaders, and do not hear solution-oriented steps from them.
2. In this post-war period, Armenians are feeling depressed, exhausted and politically passive.
3. Many are still mourning the deaths of those killed in the war. Black ribbons still hang in many Armenian streets, displaying the names and ages of those killed in the war.
4. There are many soldiers, volunteers and reservists who agree with the thesis put forward by the government, which is that following the fall of Shushi, Azerbaijani forces would have entered Stepanakert and struck towards any direction from which Armenian forces had not retreated. Therefore, they believe that the trilateral statement signed on November 9, no matter how heavy and catastrophic, prevented an even greater catastrophe.
On December 9, the 16 parties held another rally, but their message remains one-directional – Nikol Pashinyan must resign. Their speeches did not express constructive visions or roadmaps that would lead the country out of the crisis. They do not discuss solutions to urgent issues related to prisoners of war, Karabakh's status, and the state of the country's military.
There is an impression that the oppositions's ultimate goal is not the resolution of the post-war crisis, but the resignation of the prime minister and the seizing of power through an interim government.
The opposition must clarify their end goals and the ways they plan to achieve them.
Also Read: "One nation, two states" – At Azerbaijan's victory parade, Erdogan vows Baku's "struggle" against Yerevan not over