"There is no opposition or civil society in Azerbaijan – they only exist by name", Rahim Shaliyev, a Talysh journalist says in an interview with CivilNet's Stella Mehrabekyan. According to Shaliyev, Aliyev's regime continues persecuting Talysh activists even after its victory in the Second Karabakh war.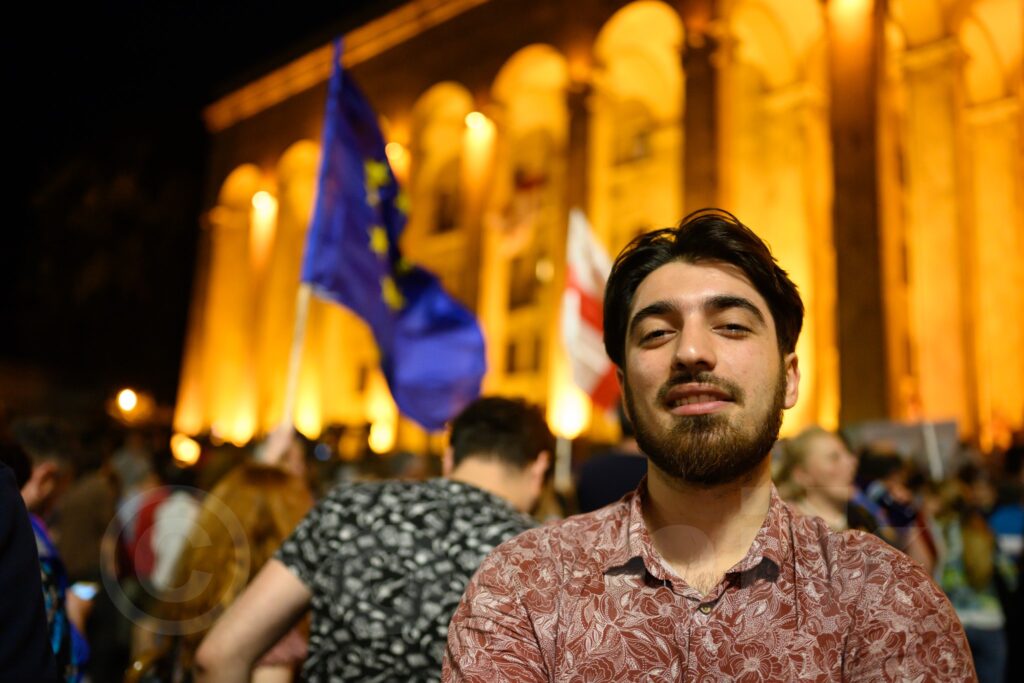 Recently you have been posting about the arrest of Talysh blogger Aslan Gurbanov who was arrested by the State Security Service in July 2020. He has been sentenced to seven years in prison by a Baku court for 'inciting national hatred,' among other charges. In another case, Talysh singer Baloglan Ashrafov died of coronavirus on April 26. You noted that the Azerbaijani government has taken steps to prevent the news of his death from spreading. Does this all mean that even after the success in the Second Karabakh war the Azerbajani government continues to persecute Talysh people, especially those who speak up for their rights?
Such cases were also taking place beforehand. Following the removal of President Ayaz Mutallibov, all successive governments in Azerbaijan have either imprisoned or killed Talysh activists. In addition, they feel concerned whenever a topic related to the Talysh begins trending and they do their utmost to prevent it from spreading. The acceleration of the national awakening of the Talysh and certain regional developments are seriously unsettling for the current government. This is one reason. That is why they make any attempt to mitigate the consequences of any news or incident related to the Talysh. The imprisonment of Aslan Qurbanov is a warning to other such Talysh activists. They openly state this. According to my sources, Ilkin Rahimli, a member of the Internal Security Service, openly said to Aslan Qurbanov that "this is why we have arrested you – so it would be a lesson to other Talysh people."
Just after the war it became known that prominent Talysh historian and activist Fakhraddin Abbaszade died in prison in Azerbaijan, where he was serving 16 years for treason. His family said they had been informed that Abbaszade took his own life in his cell. Talysh human rights activists called his death mysterious. What's your take on this?
The killing of Abbaszade by the Azerbaijani government is a clear issue. However, what worried me most is that during his imprisonment and following his killing, civil society activists in Azerbaijan either openly or discreetly supported this atrocity committed by the government. There were even some students from this group who took lessons from Abbaszade when he was working at the Baku State University. I genuinely cannot understand how someone who has been educated by a teacher can support and even be glad about their imprisonment and killing. The worst part is that these individuals are the most well-known human rights lawyers, journalists and social activists in Azerbaijan.
The character of the Azerbaijani government is very clear. Ordinary people live under constant propaganda and so we can give them the benefit of the doubt. However, the reactions we saw from activists who have been educated at the world's leading universities regarding the Talysh issue and the killings of Armenian civilians during the war has forced us to create a separate Talysh civil society. This is because there is no room for compromise with the Azerbaijani government and civil society, apart from a number of exceptions. It is impossible to imagine a decent future with such people. They are not only the cause of the misery of the Talysh people but also the Azerbaijani people as a whole.
During the war and afterwards there were many reports of young Talysh men participating in the war, "defending," as it was said, their motherland. It's a well-known fact that the Azerbaijani government refuses to disclose the number of its military casualties. As someone who is outside Azerbaijan and closely follows the life of Talysh people, do you have any data or information regarding the casualties among your people?
Even if the Azerbaijani government releases the names and numbers of people who died in the war, they do not show the region from which those people went. We are nevertheless making our own calculations. We have found that around 600 soldiers from the Talysh region died in the war. According to official statistics, approximately 3,000 Azerbaijani citizens died in the war. We are still carrying out research on this matter and this number will likely rise. There are names that do not appear in the list. Around 5% of the Azerbaijani population lives in the Talysh region, however the number of soldier deaths in the war from that region surpasses 20%. There are certain details that affirm this fact. For example, there are 13 families living in the small Talysh village of Dico in Lerik, but 3 individuals died in the war from this village. Moreover, in a televised report prepared by a Turkish propaganda channel (tv100), the reporter unknowingly reported that a larger proportion of soldiers were taken to war from the Lerik and Astara regions. It is possible to conceal the facts, but such nuances eventually come to the surface.
The war had a huge psychological impact on the societies of Armenia, Azerbaijan and Artsakh. There is much talk about the end of the war and the necessity of starting a peaceful life and co-existence in the region between Armenian and Azerbaijani people. What's your impression? Is Azerbaijani society ready for peaceful co-existence with Armenians?
I believe that the Azerbaijani and Armenian people will be able to live together. However, there is a need to develop civil society and governance in Azerbaijan so that it gives importance to human rights and democracy. Georgia and Armenia have overcome that phase. The second condition is the removal of Turkey's influence over Azerbaijan. Turkey overtly exploits the Azerbaijani people with its political romanticism in order to benefit its own interests. I would say that this has already irritated a fair number of Azerbaijanis. The Talysh people can have a strategic role in both matters since the Talysh have never been involved in bloody ethnic conflicts with another nation. This gives them the opportunity to create a bridge between Armenians and Azerbaijanis. Furthermore, once Talysh national issues begin to trend, this may open the way for the removal of far-right and religious ideologies from Turkey, such as pan-Turkism, Turanism and Jihadism. The current Azerbaijani government and Turkish intelligence services understand this very well. This is one reason why war propaganda was more prominent in the Talysh region than other parts of the country. Nevertheless, we have no intention of being enemies with Azerbaijanis, Armenians or any other people. War is not a solution and, in the end, a general consensus must be reached. I am certain that, despite the obstacles, the Talysh people will participate in the peace process.
Let's talk about civil society, human rights defenders and opposition in Azerbaijan. Have they undergone any transformations in recent months? How do you assess their activities during and after the war? What was their response to opening the Military Trophy Park in Baku?
There is no opposition or civil society in Azerbaijan – they only exist by name. Of course, there are exceptions. Young people raised on leftist ideals give hope. However, far-right ideals held strong among the majority of activists during the war. The funny thing is that some of these people continue to work in human rights organizations and are interested in peace projects after the war. I think that if Anton Chekhov could see this situation he would have written even more ironic stories. As for the military trophy park – this is clearly the product of a racist ideology. This cannot be a source of pride and it is a historic insult to the Azerbaijani people.